Christine outlined the imminent need for an AI Task Force and Technical Advisory Committee comprised of academic, industry, and legal experts to advise the state on matters relating to the adoption of AI technologies. In particular, facial recognition technology was highlighted as a particularly dangerous and immature technology that is already finding its way into deployments without a thorough analysis of the consequences for doing so.
The College of Engineering and Applied Sciences ran a feature story here.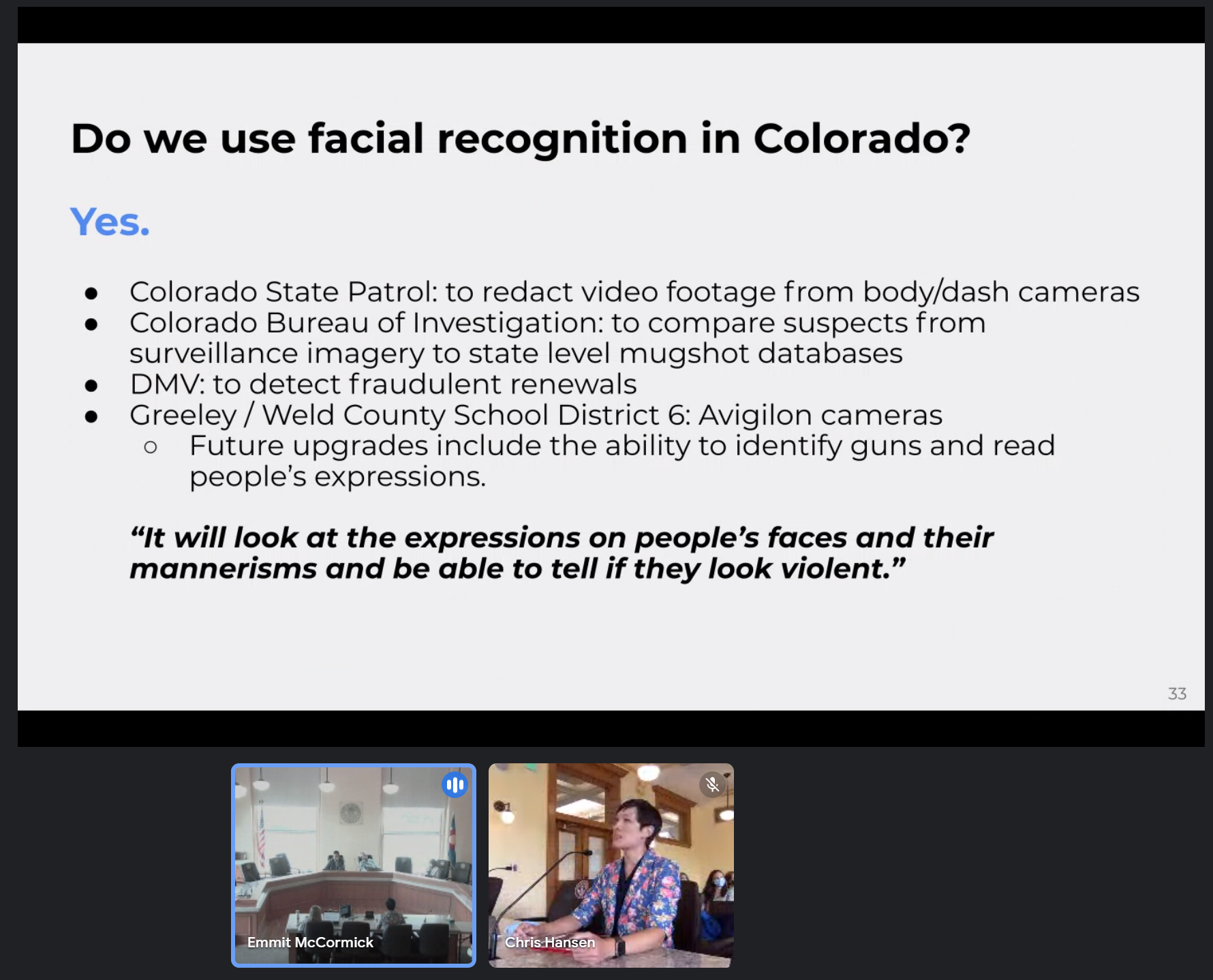 An executive summary is available here, and the slides are available here.